Agreement on route Last Ice Survey 2015
News - Wednesday 25/02 - Marc Cornelissen
After consulting Christian Haas after a meeting at ESTEC, Noordwijk last Wednesday, the route of the upcoming Last Ice Survey in the Canadian archipelago has been determined.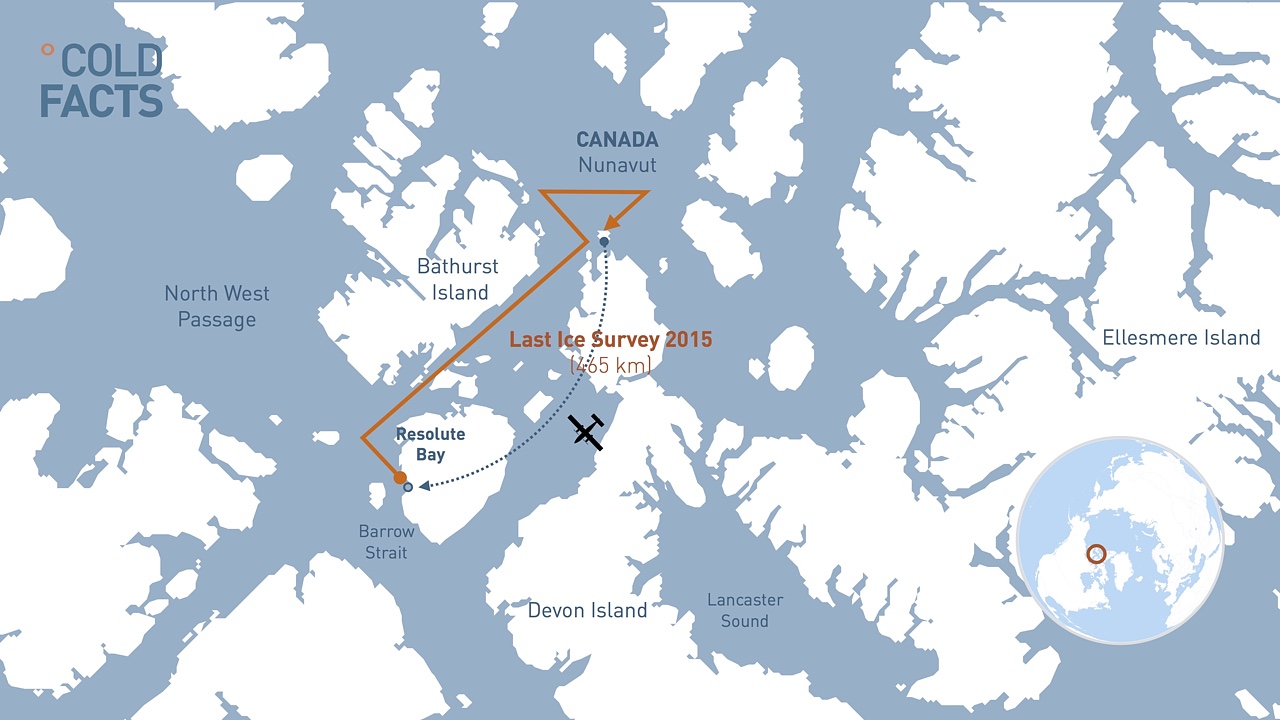 Based on the latest satellite imagery Christian Haas provided some usable waypoints which will enable the upcoming ski expedition to cover different ice types. It is expected that the expedition will find remains of old ice floes that were researched last year. The transect also fills in nicely with other planned activities. Christian Haas: "Your route give us maximum coverage with all projects together." It promises to be a synergetic effort were extensive coverage of the region is assured by working together with York University.
The chosen route makes for a good challenge: 460 km in a straight line. Since straight lines are hardly ever travelled it will be enough to chew on during the 30+ day ski trek.
Philip de Roo and Marc Cornelissen are preparing for departure at the end of March. And as always there are still enough things on the to do list. Busy days ahead.
Picture: During the meeting in Noordwijk it became clear that the upcoming expedition will be able to cover interesting grounds.
Philip de Roo (left), Christian Haas (middle) and Marc Cornelissen are all getting excited over it. Photo: Justin Beckers.